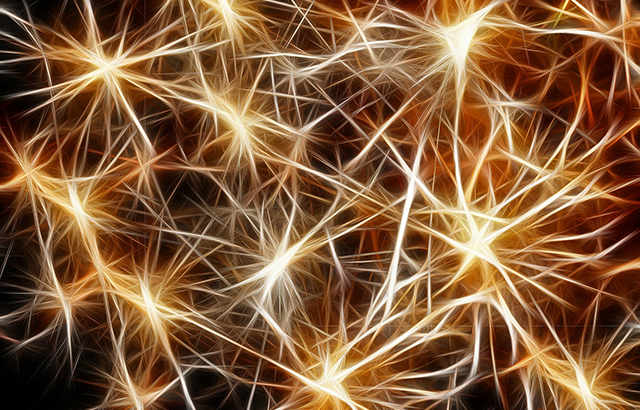 Long name
Rabbit Antibody against Human NEUROD1, HRP
Synonym name
NEUROD1 Human Antibody
Species reactivity
Human
Tested applications & recommended dilutions
ELISA
Conjugation
HRP
Antibody isotype
IgG
UniProt ID
Q13562
Format
Liquid, diluted in buffer
Buffer composition
Preservative: 0.03% Proclin 300, Constituents: 50% Glycerol, 0.01M PBS, pH 7.4
Purity
>95%
Purification method
Protein G purified
Antibody category
Polyclonal Antibodies
Immunogen type
Recombinant Human Neurogenic differentiation factor 1 protein (154-356AA)
Immunogen species
Human
Alias
Neurogenic differentiation factor 1,NeuroD,NeuroD1,Class A basic helix-loop-helix protein 3,bHLHa3,NEUROD1,BHLHA3,NEUROD
Background
Acts as a transcriptional activator: mediates transcriptional activation by binding to E box-containing promoter consensus core sequences 5'-CANNTG-3'. Associates with the p300/CBP transcription coactivator complex to stimulate transcription of the secretin gene as well as the gene encoding the cyclin-dependent kinase inhibitor CDKN1A. Contributes to the regulation of several cell differentiation pathways, like those that promote the formation of early retinal ganglion cells, inner ear sensory neurons, granule cells forming either the cerebellum or the dentate gyrus cell layer of the hippocampus, endocrine islet cells of the pancreas and enteroendocrine cells of the small intestine. Together with PAX6 or SIX3, is required for the regulation of amacrine cell fate specification. Also required for dendrite morphogenesis and maintenance in the cerebellar cortex. Associates with chromatin to enhancer regulatory elements in genes encoding key transcriptional regulators of neurogenesis (By similarity).
Clonality
Polyclonal antibody
Shipping and storage
NEUROD1 Antibody is shipped on ice packs and upon receipt should be stored at -20 or -80 degrees Celsius. We recommend that you prepare the working aliquots in advance so that freez-thaw cycles are avoided. Do not expose the antibodies to drirect bright light, especially the labeled ones as most conjugates are light sensitive.
Short name of the antigen
Neurogenic differentiation factor 1
Description
This antibody needs to be stored at + 4°C in a fridge short term in a concentrated dilution. Freeze thaw will destroy a percentage in every cycle and should be avoided.Antibody against the Hu protein or peptide or recombinant supplied in 1 volumes. Ask for quote if you need bulk.
Properties
If you buy Antibodies supplied by Cusabio they should be stored frozen at - 24°C for long term storage and for short term at + 5°C.HRP conjugates are often primary rabbit polyclonal antibodies couples to the enzyme horseradish peroxidase (HRP), found in the roots of horseradish. Also monoclonal HRP conjugates are often used for Western Blot.Human proteins, cDNA and human recombinants are used in human reactive ELISA kits and to produce anti-human mono and polyclonal antibodies. Modern humans (Homo sapiens, primarily ssp. Homo sapiens sapiens). Depending on the epitopes used human ELISA kits can be cross reactive to many other species. Mainly analyzed are human serum, plasma, urine, saliva, human cell culture supernatants and biological samples.
Additional conjugation
HRP Conjugated
About
Rabbits are used for polyclonal antibody production by Cusabio. Rabbit antibodies are very stable and can be stored for several days at room temperature. Cusabio adds sodium azide and glycerol to enhance the stability of the rabbit polyclonal antibodies. Anti-human, anti mouse antibodies to highly immunogenic selected peptide sequences are" monoclonal like" since the epitope to which they are directed is less than 35 amino acids long.
Latin name
Oryctolagus cuniculus
French translation
anticorps